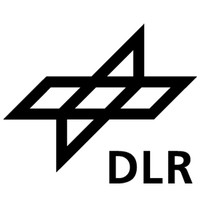 Start your mission with DLR

The German Aerospace Center DLR has a dual mandate as the national research center for aeronautics and space, and as the space agency of the German federal government. Approximately 8,700 people work for DLR on a uniquely diverse range of topics spanning the fields of aeronautics, space, energy, transport and security research. They collaborate on projects extending from fundamental research to the development of the innovative applications and products of the future. If the idea of joining a top-class team of researchers working in a supportive, inspirational environment appeals to you, then why not launch your mission with us?

For our Institute of Communications and Navigation, Satellite Networks Group, Optical Communications Group in Oberpfaffenhofen near Munich, Germany we recruit a qualified student for

Bachelor or Master student Electrical Engineering, Physics, Mechanical Engineering or similar
in Oberpfaffenhofen near Munich
Your mission:
The Optical Communications Group at DLR-Oberpfaffenhofen investigates new technologies to increase the data throughput between Satellites and Ground Stations, by employing free-space optical (FSO) links.
Such advanced technologies require sophisticated analysis of downlink signal quality to different locations and under varying atmospheric conditions.
In this thesis/internship a setup for tracking, receiving, and measuring optical satellite signals shall be optimized and utilized to perform the according measurements with dedicated LEO-satellites.
The thesis/internship shall comprise the following:
research and testing of telescope hardware and control software
tracking tests with various laser targets
measurements of laser signals from satellites, employing cameras, power sensors, and data receivers
analysis of measured data, i.e. tracking-error, power scintillation, and received data
Your qualifications:
study of Electrical Engineering, Physics, Mechanical Engineering, or similar
programming (Matlab/Octave/Python), as well as flexibility and an autonomous mode of working
Your benefits:
Look forward to a fulfilling job with an employer who appreciates your commitment and supports your personal and professional development. Our unique infrastructure offers you a working environment in which you have unparalled scope to develop your creative ideas and accomplish your professional objectives. Our human resources policy places great value on a healthy family and work-life-balance as well as equal opportunities for persons of all genders (m/f/non-binary). Individuals with disabilities will be given preferential consideration in the event their qualifications are equivalent to those of other candidates.
Contact:
You can find more information on this position with reference number 47154 and the application process at
www.DLR.de/dlr/jobs/#40364