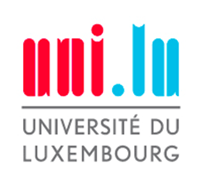 The University of Luxembourg is a multilingual, international research University.
The Luxembourg Centre for Systems Biomedicine invites applications for:
Full Professor in Digital Health (M/F) at the Luxembourg Centre for Systems Biomedicine (LCSB)
Ref: I1 50013200 - R-STR-4046-00-A
Permanent contract
Full-time position (40 hrs/week)
Earliest starting date - Q4 2019
About the University of Luxembourg and LCSB
Founded in 2003, the University of Luxembourg is the only public university of the Grand Duchy of Luxembourg. It is a multicultural and modern European research university with a personal atmosphere. With an emphasis on interdisciplinary research, the University of Luxembourg strives for international excellence as well as regional relevance. The University of Luxembourg offers a competitive package and an international research and teaching environment.
The newly recruited professor will join the LCSB - an interdisciplinary research centre within the University of Luxembourg. At LCSB we accelerate biomedical research by closing the link between systems biology and medical research. Collaborations between biologists, medical doctors, computer scientists, physicists, engineers and mathematicians offer new insights in complex systems essential for understanding principal mechanisms of disease pathogenesis and for developing new tools in diagnostics and therapy.
Your Role
As a Full Professor at the University of Luxembourg you will:
set up and develop your own research group and a visionary competitive research programme in the field of Digital Health. The research should focus around digital healthcare technologies and digital medicine in Parkinson's disease (PD) and other neurological diseases. The candidate is expected to develop a new digital health ecosystem using different approaches such as IT-based patient and data management platforms, new wearable technologies for tele-medical-home-monitoring concepts and predictive modeling approaches based on multimodal real-life data.
successfully attract high-ranking external research grants from national and international sources
conduct research at the highest international level and lead interdisciplinary research on a national level by reaching out to the experimental, computational and clinical research groups within the collaborative environment of Luxembourg
actively contribute to Centre and University developments to effectively translate innovative approaches to policy and practice, by taking initiative in working groups hosting different policy makers, such as Centre-, Faculty-, University- and national stakeholder committees, with the aim to jointly develop Luxembourg as research hub in Europe
promote a culture of continuous quality awareness and openness for improvements
be engaged and take actions to develop inspiring and innovative teaching formats for the relevant master programs and upcoming medical education program at the University
Attract talented researchers to Luxembourg and offer excellent mentoring, supervision and training to PhD students and Postdocs at LCSB.
participate in public outreach activities, such as national science days, open days or media campaigns, to strengthen the reputation of the Centre and the University in Luxembourg and the Grater Region
Your Profile
PhD in medicine, medical technology, computer science, public health or sensor engineering with a background in medical applications
Strong experience (+8 years) in interdisciplinary medical research with a focus on translational research projects around the theme of digital health and usage of sensor technologies in patients with neurological diseases.
a minimum of 10 years of post-doctoral experience
an excellent research record in the field of medical technology proven by high-level publications, conference presentations, and participation in international research collaborations
proven record in acquiring research grants and managing research projects
comprehensive teaching experience at the undergraduate and the postgraduate level, as well as strong supervisory skills
excellent leadership skills, including personnel and budget management skills
strong interpersonal and communications skills
The person hired on this position must be proficient in English and in one of the two official languages of Luxembourg: French or German. The University encourages its staff to learn the other official language and provides access to language courses to this end.
We offer
highly engaged and motivated staff in a positive and dynamic international and interdisciplinary working environment
attractive starting package and fully funded position with competitive remuneration
access to high performance computing facility of the University
access to excellent research facilities and infrastructure at LCSB
futuristic and new university buildings on the new City of Science-campus Belval with new urban surroundings. Belval is one of the largest current urban renewal projects in Europe
Professional and administrative support to applications for external funding from national and international funding agencies.
Further Information
Candidates are welcome to send their complete application per e-mail to
LCSB.recruitment@uni.lu
by
Monday 20th May 2019
at the latest. Please mention the job post reference in the subject field.
The following documents (in English) are requested to be submitted:
A detailed curriculum vitae with a list of publications, courses taught, research grants, industry collaborations and experience, patents, as well as management and administrative positions held
A cover letter including a statement highlighting scientific, educational, and other activities of particular significance for this position
An outline of the research activities of the group you would like to build up at LCSB
A list of three references including their contact information and current positions. Please indicate their relationship to you; (the referees will be contacted only upon approval from the candidate)
Any additional material highlighting significant publications, success in obtaining research funding, industry contacts and collaborations, experience in management positions within a university or research centre, as well as other relevant qualifications and achievements are appreciated.
Contact
For questions please contact:
Prof. Rudi Balling
Director of the Luxembourg Centre for Systems Biomedicine
Campus Belval | Biotech
6, avenue du Swing
L-4367 Belvaux
e-mail:
rudi.balling@uni.lu
All applications will be handled in strictest confidence.
The University of Luxembourg wants to achieve gender parity in its academic positions and wants to eliminate obstacles to the recruitment of female professors and to their career development. In case candidates present equivalent CVs, the University will give the preference to women in all departments where gender parity is not yet achieved.
LCSB is currently setting up an encouraging open access policy. Located in the heart of Europe, Luxembourg offers a rich cultural life, excellent child-care services, as well as multilingual and international schools.
Apply