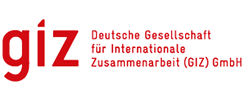 As a federal enterprise, GIZ supports the German Government in achieving its objectives in the field of international cooperation for sustainable development.
For our operations at several locations in Afghanistan, we are looking for a
Junior-Security Risk Management Advisor (m/f)
JOB-ID: 35513
Field of activity
The context- and conflict-sensitive security risk management system of German governmental development organisations in Afghanistan aims to reduce the security risks to the implementation of the projects and their employees. Peace and conflict-, access ? and security risk management advisory services are designed to ensure the safety and security of staff and support them in safely carrying out their tasks in a conflict-prone environment. This is the everyday work of Provincial Risk Management Offices (PRMOs) in the different provinces in which German development cooperation operates. PRMOs are currently located in Mazar-e-Sharif, Aibak, Pol-e Khomri, Kunduz, Taloqan, Feyzabad, Kabul, Herat and Jalalabad, where the bulk of German development cooperation in Afghanistan operates. The Risk Management Office (RMO) is looking for Junior-Security Risk Management Advisors (JRMA) for multiple duty stations.
Your tasks
Junior-Security Risk Management Advisors will support Security Risk Management Advisors (national and international) in the daily operation of a Provincial Risk Management Office (PRMO) with up to 100 employees. You will support the SRMAs in many administrative, financial and operational aspects of the PRMO, as well as in monitoring the security situation in the respective province(s). You will support the PRMO in providing well-founded, informed recommendations to the German development cooperation projects in your area according to assessments by the PRMO - including complex analytical reports - and take necessary decisions in coordination with the SRMAs, including in difficult, complex situations and under pressure. Together with experienced SRMAs, you and your team maintain contact to a wide range of stakeholders, from international military and Afghan officials to representatives of the local population whose native language is not English. Through regular project visits across your province of assignment, you will acquire a first-hand overview of the area and its latest developments, as well as the resulting challenges for German development cooperation.
As a Junior SRMA, you will also support the SRMAs in advising German development cooperation organisations on safety and security measures such as office security, movement and travel procedures at the duty stations. Furthermore, you will assist the SRMAs in planning hibernation, relocation and evacuation procedures. You and your office will provide information and updates on developing security situations, as well as regular security briefings to newly arriving colleagues.
The position offers the opportunity to develop into a Security Risk Management Advisor position under the guidance of experienced SRMA colleagues.
Your profile
You have a university degree in security management, crisis management or in other relevant fields of study and already first work experience
You preferably have experienced living or working in fragile or conflict contexts also outside the capital city in rural areas
You are able to function in difficult situations
You have experience in security risk and crisis management or in development project work in conflict contexts (e.g. previous experience in the military or the police, a relevant university degree, or other work experience in conflict or post-conflict areas)
First-hand in-depth knowledge of Afghanistan and Afghan culture or of other Islamic countries is advantageous
Prior experience in development or humanitarian organisations in other fragile or conflict contexts are highly advantageous
You possess very good analytical skills, are a communicator and mediator, perform well under pressure, while you manage multiple and overlapping tasks and identify work priorities
You are highly self-motivated and your working style is very structured and characterized by a large degree of self-organisation and team orientation
In addition to fluency in English, you ideally also speak and write German. Knowledge of Farsi/Dari/Pashtu is an asset
Assignment period
As soon as possible - 31.12.2018
Information on place of assignment
At the site of operation the particulate pollution occurs to be many time higher than the European acceptable limit. As part of the selection process and during the recruitment examination you will be informed of appropriate protective and behavioral measures.
What we offer you
We create prospects for people and with people. As GIZ has an international mandate, we offer a multicultural working environment. We are committed service providers and dedicated professionals, even under difficult circumstances. We take pride in enabling our employees to develop their professional and personal skills. There are plenty of reasons to join our motivated team - ranging from the diverse challenges you will face on a daily basis in one of our 130 partner countries, to the broad scope you will have for shaping your work.
Other information
On behalf of the German Federal Ministry for Economic Cooperation and Development (BMZ) and in collaboration with the German Federal Foreign Office (AA) and national and international consultants, GIZ has developed a risk management system that minimises personal dangers and risks. Risk management offices staffed with trained personnel monitor and analyse the situation, issue security reports, and advise our colleagues on safety and security measures.
GIZ offers an attractive remuneration package for assignments in Afghanistan, with a number of benefits. In addition to a competitive annual salary, we offer a wide range of allowances such as rent subsidies and lump-sum travel payments. GIZ takes its responsibility vis-à-vis its employees very seriously. We ensure that for every two to three months they spend in Afghanistan, they recuperate for at least a week outside the country. We pay up to three annual allowances for this recuperation period. We provide thorough preparation for staff in the run-up to their assignment. Briefing arrangements include a general introduction to GIZ, along with measures such as security training, and stress and crisis management, and are tailored to suit the specific assignment.
After submitting an application, please check your spam/junk folder regularly for incoming messages, as emails from our e-recruiting system are treated as spam by some providers.
GIZ would like to increase the proportion of employees with disability, both in Germany and abroad. Applications from persons with disabilities are most welcome.
If you are interested, please do not hesitate to apply until February 4th 2018.
Contact
Tina Herbert
Tel.: 06196-793354