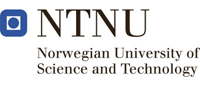 We are looking for a Postdoctoral fellow at Department of Marine Technology
PostDoctor position in Simulation Based Ship Design and Assessment for Smart Maritime WP4.2 (IV-85/19)
About the position
We have a vacancy for a PostDoc position in Simulation Based Ship Design and Assessment.
In conjunction to activities associated with Norwegian Centre for improved energy efficiency and reduced harmful emission (SFI Smart Maritime), a number of doctoral and postdoctoral positions are opened at the Department of Marine Technology at Norwegian University of Science and Technology (NTNU) in 2019. The considered positions are related to several work packages (WPs) defined within the SFI Centre, namely WP2: Hull and propeller optimization, WP3: Power systems and fuels, and WP4: Ship system integration and validation. The work should be performed both within and across the specified WPs and in close cooperation with the researchers from SINTEF Ocean, and also involving industry partners of the Centre.
The main goal of the SFI Smart Maritime is oriented towards the greening of the maritime transport by developing new knowledge, methods and technologies as well as educating new professionals for maritime sector, thus enabling the Norwegian maritime cluster to be world leading in environmentally friendly shipping in the nearest future. Achieving all this requires both innovative use, improvement and combination of technologies that are not only energy and emission efficient, but also cost effective, enabling additional increase of the revenues for the maritime industry.
The position reports to the supervising professorleder)
Job description
The post doctoral position shall develop and improve simulation-based design and assessment models for low-energy and low-emission shipping.
The objective of the position is to continue the improvement process of simulation based approaches to design and assessment of ships already establish in Smart Marime, towards solutions with accuracy that are acceptable for early-phase ship design. Integration of hydrodynamic resistance models, power/propulsion system models and models for energy-optimized maritime logistics will be a key area of research.
The Smart Maritime innovation centre has substantial research results, models and tools for continued research and development.
Qualification requirements
A postdoctoral research fellowships is a qualification position in which the main objective is qualification for work in academic positions. Completion of a Norwegian doctoral degree in Marine Technology or corresponding foreign doctoral degree recognized as equivalent to a Norwegian doctoral degree is required.
The position will work in the interface between and the combination of ship hydrodynamics and marine engineering, using simulation and optimization based approaches, hence experience and interest should be found within these subject areas
The appointment is to be made in accordance with the regulations in force concerning State Employees and Civil Servants and
national guidelines for appointment as PhD, postdoctor and research assistant
Other qualifications
Good written and oral English language skills. Applicants from non-English speak countries outside Europe must present an official language test report. The acceptable tests are TOEFL, IELTS, and Cambridge Certificate in Advanced English (CAE) or Cambridge Certificate of Proficiency in English (CPE). Minimum scores are:
TOEFL: 600 (paper-based test), 92 (Internet-based test)
IELTS: 6.5, with no section lower than 5.5 (only Academic IELTS test accepted)
CAE/CPE: grade B or A
Personal characteristics
Ability and motivation to work as a part of a cross-disciplinary research team
Strong analytical skills
Good English communication skills, both oral and written
Positive attitude and interested in teamwork
In the evaluation of which candidate is best qualified, emphasis will be placed on education, experience and personal suitability, as well as motivation, in terms of the qualification requirements specified in the advertisement.
We offer
Salary and conditions
Postdoctoral candidates are remunerated in code 1352, and are normally remunerated at gross from NOK 515 200 before tax per year. From the salary, 2 % is deducted as a contribution to the Norwegian Public Service Pension Fund.
General information
Working at NTNU
A good work environment is characterized by diversity. We encourage qualified candidates to apply, regardless of their gender, functional capacity or cultural background. Under the Freedom of Information Act (offentleglova), information about the applicant may be made public even if the applicant has requested not to have their name entered on the list of applicants.
Questions about the position can be directed to Prof. Stein Ove Erikstad, e-mail
stein.ove.erikstad@ntnu.no
or Prof. Bjorn Egil Asbjornslett, email
bjorn.e.asbjornslett@ntnu.no
About the application:
Publications and other academic works that the applicant would like to be considered in the evaluation must accompany the application. Joint works will be considered. If it is difficult to identify the individual applicant's contribution to joint works, the applicant must include a brief description of his or her contribution.
Please submit your application electronically via jobbnorge.no with your CV, diplomas and certificates. Applicants invited for interview must include certified copies of transcripts and reference letters. Please refer to the application number
IV-85/19
when applying.
Please note that we have a number of positions associated to SFI Smart Maritime in 2019. Within this application, please specify the fellowship number by indicating
WP4.2.
If you plan to apply to more than one position, we kindly ask you to submit a full application to each position.
Application deadline: 01.03.19
Apply now