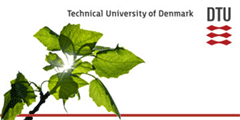 Postdoc in Electrochemical deNOx
The section Electrochemical Materials and Interfaces (EMI) within the Department of Energy Conversion and Storage pursues research in high temperature solid state electrochemistry and its activities are dedicated to develop novel materials and characterisation techniques for high temperature electrochemical cells. These cells can play an important role in the sustainable energy system of the future, e.g. as fuel and electrolysis cells, and in electrochemical filters and reactors. A novel application is the use of solid oxide cells for the electrochemical removal of NOx from Diesel exhaust gases.
Harmful emissions from Diesel fired engines are an increasing environmental problem. While three-way catalytic converters are efficient in removing pollutants from exhaust gasses from petrol fired engines, problems still remain for Diesel engines. An attractive possibility is to use electrochemical cells to remove the NOx and soot. We have been granted a project from the Villum foundation which addresses the key issues needed to bring the technology to a proof-of-concept state.
Responsibilities and tasks
As part of a small team within EMI you will be engaged in the development of a novel type of electrode for electrochemical deNOx. This involves synthesis of novel type of electrode materials and their electrochemical characterisation with respect to the proof-of concept testing.
Qualifications
Candidates should have a PhD degree or equivalent.
Further qualifications
Ph.D. in engineering, materials science, chemistry, physics or similar
Experience in electrochemistry/solid state chemistry
Ability to work independently, to plan and carry out complicated tasks, and to be a part of a large, dynamical group
Good communication skills in English, both written and spoken
We offer
We offer an interesting and challenging job in an international environment focusing on education, research, scientific advice and innovation, which contribute to enhancing the economy and improving social welfare. We strive for academic excellence, collegial respect and freedom tempered by responsibility. The Technical University of Denmark (DTU) is a leading technical university in northern Europe and benchmarks with the best universities in the world.
Salary and terms of employment
The appointment is based on the collective agreement with the Confederation of Professional Associations. The allowance will be agreed with the relevant union.
Workplace and period of employment
The position is for two years.
The workplace will be DTU Risø Campus in Roskilde, Denmark.
In the end of 2019 the department will move into new premises at DTU Lyngby Campus in Kgs. Lyngby.
Further information
Further information may be obtained from Senior Researcher Kent Kammer Hansen, tel.: +45 4677 5835 or Head of Section for Electrochemical Materials and Interfaces, Peter Holtappels, tel.: +45 4677 5620.
You can read more about the section of Electrochemical Materials and Interfaces on
www.emi.energy.dtu.dk
. Information about the Department of Energy Conversion and Storage can be found on
www.energy.dtu.dk
.
Application procedure
Please submit your online application no later than 15. july 2017. Apply online via
www.career.dtu.dk
.
Applications must be submitted as
one PDF file
containing all materials to be given consideration. To apply, please open the link "Apply online," fill in the online application form, and attach
all your materials in English in one PDF file
. The file must include:
Application (cover letter)
CV
Diploma (MSc/PhD)
List of publications Applications and enclosures received after the deadline will not be considered.
All interested candidates irrespective of age, gender, disability, race, religion or ethnic background are encouraged to apply.
DTU Energy is focused on education, research, and development within functional materials and their application in sustainable energy technologies. The Department, which has more than 200 employees, was founded in 2012.

DTU is a technical university providing internationally leading research, education, innovation and scientific advice. Our staff of 5,800 advance science and technology to create innovative solutions that meet the demands of society; and our 10,600 students are being educated to address the technological challenges of the future. DTU is an independent academic university collaborating globally with business, industry, government, and public agencies.