in the research group of Prof. Carsten Müller-Tidow (
http://lab.mueller-tidow.de
) in full-time with the option of further extension. Starting date: as soon as possible. We seek highly qualified individuals who are motivated, flexible, collaborative, detail-oriented, have the ability to multitask, and are committed to research excellence. The successful candidate should have a PhD degree or equivalent with a strong background in hematology, molecular biology and/or cell biology. The work in our research group focuses on stem cells and therapy resistance. We aim to understand how epigenetic dysregulation participates in the pathogenesis and chemo- resistance of AML. To follow this question a broad number of in-vitro- and in-vivo-models are investigated. The final aim of our studies is to translate the experimental findings into novel treatment strategies for AML patients at diagnosis and relapse.
Tasks:
The postdoctoral fellow will work in a team of enthusiastic biologists and medical scientists with the aim to identify genetic networks in the regulation of human leukemia stem cell activity and to understand the mechanisms of developing and overcoming therapy resistance.
Related Publications:
Göllner, S et al: Loss of the Histone Methyltransferase EZH2 induces Resistance to Multiple Drugs in Acute Myeloid Leukemia (AML). Nature Medicine 2017 Jan;23(1):69-78. Zhou, F et al: AML1-ETO requires enhanced C/D box snoRNA formation to induce self-renewal and leukemia. Nature Cell Biology, April 2017
Your Profile:
PhD in biology, biochemistry or equivalent
Broad expertise in basic cell-molecular and biochemical techniques (Western blotting, Immunoprecipitations, ChIP, gene expression analysis, cloning, cell culture, lentiviral transductions, flow cytometry, microscopy etc.)
Experience and skills in the following techniques: xenotransplantation, mice handling, Next-Generation-Sequencing, CRSPR/CAS9, shRNA-mediated knock down and genome editing techniques
Experience and high motivation to work with mice and primary patient cells
High motivation to work hard in a competitive research field
Drive independently the experimental and project design
Rapid understanding and independent analysis of complex data
Experience in writing scientific reports and papers
Very good knowledge of and experience with Microsoft Office and graphic programs, statistical software, bioinformatics tools and online tools (e.g. Illustrator, Lightroom, GraphPadPrism, R, BLAST)
Strong communication skills (oral presentations and writing)
Fluent both in written and spoken English and German
What we offer:
A highly dedicated, stimulating, diverse and international team with access to on-site mouse facilities, sequence facilities and unique leukemia samples, where your contribution can have a real impact
Access to state of the art equipment
An exciting and highly translational research field
Highly innovative projects within the field of leukemia research
Presentation and publication of the data at international scientific meetings and in journals
Collaboration with many experimentally or theoretically oriented labs in the University hospital, in the Heidelberg area and with international research partners of other organizations abroad
Applications should be sent by email as one single pdf-file (max 5 MB) to
annette.becker@med.uni-heidelberg.de
, Science coordination, Department of Hematology, Oncology, Rheumatology, Heidelberg University Hospital. Subject reference:
Postdoc Science 02-17 – your surname.
You are invited to send within this file a covering letter / supporting statement, including a brief statement of research interests, CV and the details of referees. For further information you may contact: Annette Becker, M.A., Science coordinator, phone +49(0) 6221-56-8552. Please do not send original documents by mail services, since they will not be returned.
Universitätsklinikum Heidelberg
Zentrum für Innere Medizin
Klinik für Hämatologie, Onkologie, Rheumatologie (Innere Medizin V)
Prof. Dr. C. Müller-Tidow
Im Neuenheimer Feld 410
69120 Heidelberg
annette.becker@med.uni-heidelberg.de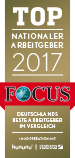 The University Hospital Heidelberg offers:
■ individual, target-oriented advanced training ■ ticket for public transport
■
nursery
and kindergarten as well as holiday organization for schoolchildren
■
information
on flat-hunting ■ health promotion ■ university sports / library