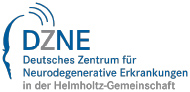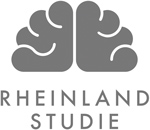 The German Center for Neurodegenerative Diseases (DZNE) is a unique non-university research center which is dedicated to the subject dementia and all its areas, as well as other neurodegenerative diseases. The center compasses the full spectrum of fundamental research through population sciences to health care research. The DZNE stands for excellence in research and science management, translation of scientific results into practice, interdisciplinarity and internationalization. It is a research center within the Helmholtz Organization of German research centers. With over 1,000 employees from 55 nations, spread over 10 sites, the DZNE is one of the national and international leading research centers in its research field. Within the area of Population Health Sciences at the DZNE in Bonn we are looking for
Postdocs/PhD Candidates (f/m/d)
in Population-based MRI Analysis
Code 1717/2019/12
We study determinants and biomarkers of normal and pathological mental and physical health function over the adult life course, with a special emphasis on neurodegenerative diseases and ageing. The research is primarily based on the Rhineland Study, a prospective population-based cohort study that will run for decades. Brain imaging is an essential part of our data collection and prominent in our research. All eligible study participants undergo an advanced 1h MRI protocol at each examination. The core protocol acquires state-of-the-art anatomical, functional and structural connectivity data in the whole brain with high isotropic resolution. A "free protocol" with varying sequences addresses additional research questions in subgroups. We already have brain imaging data from thousands of participants, data collection is ongoing. We work with an interdisciplinary team of image analyzers, IT experts, epidemiologists and other data scientists to build the relevant image analysis pipelines and perform further feature extraction and data analysis. The research is led by Prof. Monique M.B. Breteler, Director of Population Health Sciences, and conducted in close collaboration with the MR Image Analysis group of Prof. Martin Reuter and the MR Physics group of Prof. Tony Stöcker. We are looking for enthusiastic and ambitious researchers to join us within this area of MR image analysis. We are specifically looking for candidates to cover the following domains:
Functional Image Analysis
. Primary tasks focus on building and applying the pipelines for rsfMRI data.
Structural Image Analysis
. Primary tasks consist of multi-modal structural MR analysis (T1, T2, FLAIR, QSM).
Your tasks
Besides building and applying the relevant imaging analysis pipelines, you will analyse data, prepare manuscripts for publication in peer-reviewed journals, and actively participate in national and international conferences. Postdocs are further expected to supervise graduate students and, depending on level of expertise, will be offered the opportunity to develop and lead their own research projects as it fit within the general research interests of our group.
Your profile
You should have an excellent degree in neuroimaging, cognitive neuroscience, biomedical engineering, computer science, applied mathematics/physics or a related field and a strong research background in MR Image analysis. We further expect you to have experience with existing tools for MR Image analysis and relevant programming experience (MATLAB, Python, C/C++, R, unix shell scripts). Working experience with large-scale neuroimaging data processing in epidemiological research or large-scale clinical studies is highly desirable. Demonstrable interest in empirical quantitative research, strong analytical skills, ability for independent and critical thinking, and excellent communication and writing skills in the English language are a prerequisite.
We offer
Interesting and challenging work on the forefront of health research in a highly interdisciplinary and international team. Common language at work is English.
The

PhD position

will be integrated into the Bonn International Graduate School of Clinical and Population Science. Extensive further training options exist and will be provided as needed. The position is initially limited to three years with the possibility of extension. Employment, payment and social benefits are consistent with those at other research institutes.
The

Postdoc position

is initially for two years with the possibility of extension. Employment, payment and social benefits are determined by the Public Sector Collective Agreement (TVöD-Bund)
The professional qualification of early career researchers is of great importance for DZNE. Besides special offers for career development and support, the DZNE also provides researchers career opportunities in form of junior research groups or internal career paths to obtain scientific independence. You will obtain special skills and knowledge for your scientific qualification at DZNE. The DZNE is an equal opportunity employer. It especially welcomes and encourages disabled individuals to apply. Please apply via:
https://jobs.dzne.de/en/jobs/30436/form
Application deadline: 15.01.2020