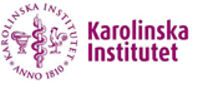 Postdoctoral studies in microfluidic modelling of type 2 diabetes (scholarship)
Karolinska Institutet, Institutionen för fysiologi och farmakologi
At the Department of Physiology and Pharmacology we teach and conduct internationally acclaimed, high-quality research in Physiology, Pharmacology, Anesthesiology and Intensive care. We have around 400 employees, 30 research groups, and 90 doctoral students. Our research fields include cellular signaling, cardiovascular and respiratory systems, neuropsychopharmacology, neuroinflammation, pharmacogenetics, regenerative medicine, Renal System, anesthesiology and intensive care, muscle physiology and pain. Our collaboration with the clinics at Karolinska University Hospital provides unique opportunities for translational research within our subjects. More information about research at
http://ki.se/fyfa_english
Background
Type 2 diabetes mellitus (T2DM) constitutes a global health problem affecting 1 in 20 adults worldwide. Insulin resistance in muscles, liver and adipose tissue, loss of pancreatic islet cell function and decrease of beta cell mass are key hallmarks of T2DM. However, they are largely unaddressed by today's therapeutics that focus on disease management rather than regression or cure. T2DM manifests due to a dysfunctional interplay of multiple tissues and organs. However, because of the complexity and speciesspecificity of these interactions, there is a lack of experimental tools that faithfully reflect human T2DM biology, which impedes the development of new anti-diabetic medications. The main objective of the proposed project is to develop, characterize and validate a platform capable of modelling human T2DM.
Research Group
Liver function and Drug Development.
Research Profile:
http://ki.se/en/fyfa/section-of-pharmacogenetics-lauschke-lab
.
The research will be conducted in the group of Assistant Professor Volker Lauschke (Liver Function and Drug Development). In the group, we use 3D cell culture systems of primary human cells, microfluidics and integrative bioinformatics approaches to develop better model systems for prediction of drug toxicity and to identify novel therapeutic strategies for complex metabolic diseases, such as type 2 diabetes. In addition, we are interested in understanding the molecular basis of hepatic plasticity in liver injury and regeneration. Furthermore, we study the genetic basis of drug response and adverse drug reactions on a population-scale. The research of the group is financed by The Swedish Research Council, the Malin and Lennart Philipson Foundation, the Strategic Research Program in Diabetes, as well as the Harald Jeansson Foundation.
Duties
We are looking for a post doctoral fellow who will work towards the development of an in vitro platform for T2DM modelling. The project is subdivided in two synergistic parts:
The successful candidate will expand our work on microphysiological 3D models for key organs involved in T2DM biology (liver, pancreas, myocardium and adipose tissue) and benchmark their molecular phenotypes and functionality against their in vivo
The fellow will participate in design and calibration of a co-culture compatible microfluidic chip in which we integrate the engineered tissue models.
Following this validation, the platform will be utilized to identify novel secreted biomarkers for T2DM onset and progression and to decipher the role of genetic factors that have been reproducibly linked to T2DM risk, but whose mechanistic implications are currently unknown. Importantly, understanding the mechanisms behind these genetic risk factors holds promise to reveal new strategies for therapeutic interventions and, using a rational design approach and virtual screening, we aim to develop and test compounds targeting these factors. The announcement is for a research position and does not include mandatory teaching obligations.
Entry requirements
Scholarships for carrying out postdoctoral research may be granted to persons living in other countries who come to Sweden with the intention of only staying in Sweden for all or part of their postdoctoral education at KI. Persons who are resident in Sweden and/or have carried out all or part of their academic education at KI or some other educational department in Sweden cannot be considered for scholarships from KI. Qualified to be admitted as a postdoctor is one who has obtained a doctorate or has equivalent scientific competence. The head of the department determines whether their previous training and scholarly qualifications correspond to a Swedish PhD or higher.
Qualifications
The candidate in question should have at least two years of laboratory experience and in-depth knowledge and interest in cell biology. A proven track record of cell culture work is required and a strong proficiency in spoken and written English is necessary. Understanding of diabetes biology and/or previous experience with microfluidic systems will be an asset. We value a person with good communications skills who is able to work quite independently. Ambition to apply for external postdoctoral fellowships is explicitly encouraged.
Type of scholarship
A scholarship for carrying out postdoctoral research can be granted for a maximum of two years within a four year period following the receipt of a doctoral degree or equivalent. This educational scholarship is tax-exempt. The amount is set for twelve months at a time and is paid out on a monthly basis. In exceptional cases, shorter periods may be acceptable.
Application process
An application must contain the following documents in English:
1. A complete curriculum vitae, including date of the thesis defence, title of the thesis, previous academic positions, academic title, current position, academic distinctions, and committee work
2. A complete list of publications
3. A summary of current work (no more than one page)
4. Personal letter
5. Verifications for crediting of illness, military service, work for labour unions or student
organisations, parental leave or similar circumstances
6. Verification from the thesis defence committee or the equivalent (only if the thesis defence is
scheduled within three months after the application deadline)
The application is to be submitted on the Varbi recruitment system.
Karolinska Institutet is one of the world's leading medical universities. Its vision is to significantly contribute to the improvement of human health. Karolinska Institutet accounts for the single largest share of all academic medical research conducted in Sweden and offers the country's broadest range of education in medicine and health sciences. The Nobel Assembly at Karolinska Institutet selects the Nobel laureates in Physiology or Medicine.
Pursuant to the regulations of the Swedish National Archives, applications are kept on file for two years after the appointment has gained legal force. The regulations do not apply to attachments that have been printed or otherwise published.
Karolinska Institutet strives to provide a workplace that has approximately the same number of women and men, is free of discrimination and offers equal opportunity to everyone.
For temp agencies and recruiters, and to salespersons: We politely, yet firmly, decline direct contact with temp agencies and recruiters, as well as those selling additional job announcements.
First day of employment
Reference number
Contact
Union representative


Published
Last application date
Link to ad