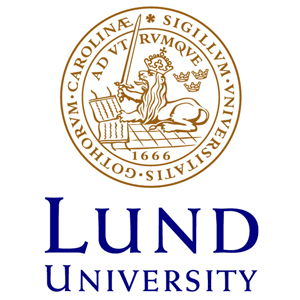 Postdoctoral position in photonics of semiconductor nanostructures
Lund University, Faculty of Engineering, Department of Physics
Lund University was founded in 1666 and is repeatedly ranked among the world's top 100 universities. The University has 40 000 students and 7 400 staff based in Lund, Helsingborg and Malmö. We are united in our efforts to understand, explain and improve our world and the human condition.
LTH forms the Faculty of Engineering at Lund University, with approximately 9 000 students. The research carried out at LTH is of a high international standard and we are continuously developing our teaching methods and adapting our courses to current needs.
The Department of Physics is with a staff of about 350 scientists and educators one of the largest departments within Lund University. There are seven research divisions and a number of research centra within the department. The research activities at the department cover a broad spectrum of modern physics.
www.fysik.lu.se/english
.
The research at the division of Solid State Physics is focused around different aspects of semiconductor physics, ranging from materials science to quantum physics, to different applications. The division also leads NanoLund, the major interdisciplinary research environment within nanoscience and nanotechnology at Lund University. Lund Nano Lab is a central key facility for fabrication of material and devices on the nanoscale. The division is also heavily involved in the undergraduate education, especially within the "Engineering Nanoscience" program.
During the past 15 years, our research on one-dimensional semiconductor structures, so called nanowires, has been at the international forefront. So far, our three main areas have been: epitaxial growth of nanowires, fundamental properties studied with transport physics and optical physics, as well as more applied areas within electronics, optoelectronics, and energy systems. This position will be linked to a major project financed by the Knut and Alice Wallenberg Foundation, with focus on opto-electronic energy conversion in semiconductor nanostructures where hot-electron effects and fluctuations are important.
More information is found at:
www.ftf.lth.se
and
www.nano.lu.se
Subject description
Modelling and/or theoretical analysis of the interaction between light (IR-vis –UV) and electro-optically active semiconductor nanostructures, such as solar cells, photodetectors and light emitting diodes.
Work duties
The main duties involved in a post-doctoral position is to conduct research. Teaching may also be included, but up to no more than 20% of working hours. The position shall include the opportunity for three weeks of training in higher education teaching and learning.
The main duties involved in a post-doctoral position is to conduct research. Teaching may also be included, but up to no more than 20% of working hours. The position shall include the opportunity for three weeks of training in higher education teaching and learning. The postdoctoral fellow is expected to interact with the master students and the PhD students in the research group and contribute to meetings and seminars.
This position will deal with modeling and/or analytical theory of electro-optical processes in semiconductor nanostructures based on group III-V nanowires. Examples for possible projects include (i) design of nanostructures (including plasmonic structures) for optimal light absorption and emission in a specific area and wave-length range, and (ii) understanding and prediction of electronic processes (carrier energy relaxation, non-equilibrium transport) in nanostructures for light absorption and/or emission in optoelectronic devices. The projects will be carried out in very close collaboration with experimentalists. The overarching aim is to understand design principles for nanowire-based devices that offer optimal electro-optical energy conversion, in particular in very small structures and on short time scales where non-equilibrium processes and fluctuations are important. The primary tasks will be research and development, but can include also to some extent supervision of PhD students and/or master students, support in applying for external grants, as well as administration related to these tasks.
Qualification requirements
Appointment to a post-doctoral position requires that the applicant has a PhD, or an international degree deemed equivalent to a PhD, within the subject of the position, completed no more than three years before the last date for applications. Under special circumstances, the doctoral degree can have been completed earlier.
Additional requirements:
The subject of the doctorate degree should be physics or equivalent with focus on photonics/plasmonics and electrooptical processes in semiconductors, in particular modelling and/or analytical approaches.
Very good oral and written proficiency in English.
Assessment criteria and other qualifications
This is a career development position primarily focused on research. The position is intended as an initial step in a career, and the assessment of the applicants will primarily be based on their research qualifications and potential as researchers. Particular emphasis will be placed on research skills within the subject.
For appointments to a post-doctoral position, the following shall form the assessment criteria:
A good ability to develop and conduct high quality research.
Teaching skills.
Additional assessment criteria:
Desirable qualifications are experience in theory and/or modeling of electro-optical nanostructures and/or non-equilibrium processes in semiconductors, in particular group III-V semiconductors. Experience of modelling and theory of plasmonic effects (for example at contacts) is a plus. Experience in collaboration with experimentalists is also desirable.
Documented competence in numerical procedures and the modeling of electromagnetic fields is also desirable.
The research is to a large extent interdisciplinary, and a broad competence profile and experiences from relevant areas of physics, materials science and nanoscience are of special value. Consideration will also be given to good collaborative skills, drive and independence, how the applicant's experience and skills complement and strengthen ongoing research within the department, and how they stand to contribute to its future development.
Terms of employment
This is a full-time, fixed-term employment of a maximum of 2 years. The period of employment is determined in accordance with the agreement "Avtal om tidsbegränsad anställning som postdoktor" ("Agreement on fixed-term employment as a post-doctoral fellow") between Lund University, SACO-S, OFR/S and SEKO, dated 4 September 2008.
Instructions on how to apply
Applications shall be written in English. Please draw up the application in accordance with LTH's Academic qualifications portfolio – see link below. Upload the application as PDF-files in the recruitment system. Read more:
http://www.lth.se/index.php?id=71223
If the application is not designed in accordance with the academic qualifications portfolio it shall be compiled into a PDF containing a covering letter in which applicants describe themselves and their particular research interests, including contributions to the described research project (maximum 2 pages). Applications must also include a CV, publication list, a copy of the applicant's doctoral thesis, contact details of at least two references, copies of grade certificates, and any other documents that the applicant wishes to refer to. Applicants are also required to answer the job specific questions in the final step of the application process.
Lund University welcomes applicants with diverse backgrounds and experiences. We regard gender equality and diversity as a strength and an asset. We kindly decline all sales and marketing contacts.
City
Lund
County
Skåne län
Country
Sweden
Reference number
• PA2018/1316
Contact
Heiner Linke, +46462224245,
heiner.linke@ftf.lth.se
Union representative
SACO:Saco-s-rådet vid Lunds universitet, 046-222 93 64,
kansli@saco-s.lu.se
OFR/ST:Fackförbundet ST:s kansli, 046-222 93 62,
st@st.lu.se
Published
09.Jul.2018
Last application date
31.Aug.2018 11:59 PM CET
Apply