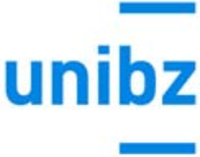 The Faculty of Economics and Management of the Free University of Bozen-Bolzano is seeking excellent candidates to fill the following academic position
Full Professor in
Management
(13/B2 - SECS-P/08 - Management)
Bolzano Campus
Profile
Candidates should have an excellent research record in the area of Management, preferably with reference to Management of SME's, Strategy, International Management or Innovation.
Candidates should have a PhD in Management or a related discipline with significant experience in teaching at BSc, MSc, PhD and/or executive level. Candidates must have an excellent record of scientific publications with a high impact factor consistent with type "A" publications as indicated by the Italian National Research Agency ANVUR-GEV13, plus a track of publications in leading management, entrepreneurship, and SME journals. The successful candidate will join the Research Cluster in Entrepreneurship, Innovation & Management and take an active lead in the development of research initiatives in her/his areas of expertise. Candidates should have a propensity towards developing research and teaching on the managerial and organizational challenges of enterprises in the 21st century.
Position
The position is at the Full Professor level in Management (Professore Ordinario in the scientific sector SECS-P/08 under the Italian academic system). The position is tenured, full-time, and requires a minimum of classroom teaching of 120 hours per academic year.
Compensation is competitive to top European universities and, depending on individual circumstances, may attract fiscal advantages. The expected starting date is October 2019.
For more detailed information on the academic portfolio of the position, please contact Prof. Alfredo De Massis:
alfredo.demassis@unibz.it
For information on the position's terms and conditions, and the working environment at the Faculty of Economics and Management at unibz, please contact the Dean Prof. Oswin Maurer:
oswin.maurer@unibz.it
.
Requirements
According to Italian legislation, only candidates already
holding an equivalent academic position of Full Professor at their current foreign university (a university outside Italy) are eligible to take part in this application process of a "direct call from abroad".
Furthermore, the Selection Committee will consider applicants meeting the following conditions:
evidence of high-quality teaching and mentoring through student or department evaluations;
significant level of service to the department, the university and the profession;
evidence of ability to raise external funds for research;
knowledge of at least two of the three official teaching languages at the Faculty of Economics and Management (German, Italian, English).
The Free University of Bozen-Bolzano aims at increasing the proportion of women in research and teaching and therefore specifically encourages female scientists to submit their expression of interest.
About the Faculty
The Faculty of Economics and Management was founded in 1998. Currently, it is home to more than 1200 students and over 50 faculty members who work in three languages: German, Italian and English. Through academic excellence in research and teaching, the Faculty contributes to the development of the South-Tyrolean economy while being solidly connected to international scientific networks.
Research carried out in our faculty has been ranked no 2 in the ANVUR Research Quality Assessment in Italy in 2017 and the University is among the Top-10 small universities worldwide according to THE (Times Higher Education). The working language of the Faculty of Economics and Management is English, though teaching is delivered in all three languages (English, German, Italian). Information on the Faculty's people, programmes, research, and performance, is available on the Faculty's website:
https://www.unibz.it/en/faculties/economics-management/
The Research Group on Entrepreneurship, Innovation and Management aims at academic excellence in the fields of entrepreneurship, family business, innovation and technology management, and international management ; group members have published in journals such as Academy of Management Journal, Strategic Management Journal, Journal of Management Studies, Journal of Business Venturing, Entrepreneurship Theory and Practice, Global Strategy Journal, International Small Business Journal, Journal of International Business Studies, Journal of Business Ethics, Journal of International Management, Journal of Product Innovation Management, Journal of World Business, Academy of Management Perspectives, Family Business Review, etc.
Application procedure
Applicants should send their expression of interest, together with a detailed curriculum vitae, a list of publications, a short description of courses taught, teaching evaluations, as well as a statement briefly describing why the position is of interest and what an applicant can bring to the position. We recommend the use of the form "Attachment A - University Academic CV" available on:
https://www.unibz.it/en/home/position-calls/positions-for-academic-staff/?group=58&year=2018
Written applications, signed and dated, need to be sent to dr. Verena De Villa, Faculty of Economics and Management, Free University of Bozen-Bolzano, Universitätsplatz 1, 39100 Bozen, or via e-mail:
recruitment_economics@unibz.it
Expressions of interest will be accepted until Thursday, February 28th, 2019.
Short-listed candidates will be invited to a preliminary discussion via skype on March 11 or March 12, 2019, and for possible personal interviews at the Bolzano campus of the Faculty of Economics and Management on April 8 or April 9, 2019.