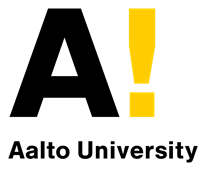 Aalto University is a community of bold thinkers where science and art meet technology and business. We are committed to identifying and solving grand societal challenges and building an innovative future. Aalto University has been ranked the 9th best young university in the world (Top 50 under 50, QS 2018. Aalto has six schools with nearly 11 000 students and 4000 employees of whom close to 400 are professors. Our campuses are located in the capital area of Finland, less than 15 minutes away from downtown Helsinki by a direct metro connection. With 37% of our academic faculty coming from outside Finland, we are a highly international community with a strong academic standing.
Aalto University School of Engineering invites applications for
PROFESSOR POSITION IN PAVEMENT ENGINEERING
The call is targeted to the individuals seeking for junior positions at the Aalto University tenure track system. Appointment at the level of Associate Professor may also be considered. More information about the tenure track career path:
https://www.aalto.fi/en/tenure-track/tenure-track-career-path
The vacancy is at the Department of Civil Engineering, see
http://civileng.aalto.fi/en/
. Currently, the department has 16 professors supported by lecturers, post-doctoral researchers, doctoral students, and technical staff. In total, the number of personnel is about 115. The department has well-equipped research infra including also the area of mineral based building materials and access to national scientific computing services. We are located at Aalto University campus in Otaniemi where several research institutions and organizations have their laboratories.
Job description
As streets, roads, highways and rails are an essential part of municipal and national infrastructure, future solutions within pavement engineering should restrain climate change, link new technologies into pavement, utilize new materials with advanced structural solutions, and lead to functional and cost-effective traffic lanes. This professorship seeks an expert who is prepared to integrate and transform these multidisciplinary challenges into a high-level scientific research focused on pavement systems, which also includes characterizing and controlling the properties of binders and their interaction with granular solid materials. In Finland, bitumen has been the major binder material and the maintenance of bituminous pavements is a major on-going effort. The performance of pavements under tramway traffic and cold region conditions or the use of alternative and recycled pavement materials are topical matters. The candidate should also be prepared to contribute to the development of research activities within the Mineral Based Materials research group at the department.
All the professors at Aalto University are expected to perform high quality research, to teach, and to supervise on the doctoral, graduate, and undergraduate levels. We also expect professors to be proactive members of the Aalto and international scientific community, and to exhibit leadership and services for the society. In this professorship, cooperation with national stakeholders will be important.
Requirements
You have a doctoral degree relevant for the position, and a fluent command in English. Good collaboration skills are essential. Your merits will be appraised based on your research of pavement systems, teaching and academic leadership, and activity in scientific community and society. A bibliometric analysis will be conducted for supporting the evaluation of research merits.
Candidates for assistant positions will be evaluated based on their potential, please find more information from the link:
https://www.aalto.fi/sites/g/files/flghsv161/files/2019-09/aalto_university_recommendation_for_evaluating_potential_for_tenure_track_20160614_0.pdf
For associate level, the emphasis is on merits,
https://www.aalto.fi/en/services/tenure-track-evaluation-criteria
. Experience in acquiring funding for research projects, preferably also academic competitive funding, multidisciplinary research approach, and co-operation with building sector and research organizations are advantages and required for tenured positions.
Remuneration, benefits and about Finland as a country to work and live in
Salary will be defined according to Aalto University's payroll system. You may also provide a salary request. In addition to the salary, the contract includes occupational health care and retirement benefits.
Finland offers a safe and healthy environment for living. Excellent state-subsidized services include affordable day care, health care, and free schools, which are ranked among the best in the world.
Finland is among the best countries in the world, according to many quality of life indicators, including being twice in a row the happiest country in the world (UN study 2019). We are one of the world's most reliable and stable nations with low levels of corruption and high level of safety. With a high investments in R&D, a strong innovation culture, open data and advanced state of digitalization, we are a nation of innovation and entrepreneurship.
The Nordic values of equality and co-operation are rooted deeply into our society. Gender equality, flexibility and low hierarchy are at the core of our Nordic working environment. For more information about living in Finland, see:
https://www.aalto.fi/en/careers-at-aalto/for-international-staff
For more information
For additional information, please contact Head of the Department, Professor Jari Puttonen at the Department of Civil Engineering,
jari.puttonen(at)aalto.fi
(tel. +358 50 3841782). In recruitment process related questions, please contact HR Coordinator Eeva Käki, tel. +358 50 409 2976,
eeva.kaki(at)aalto.fi
.
How to apply
The application material for the position includes:
A cover letter addressed to the President of Aalto University including a summary of merits, most important achievements and motivation for this position and Aalto University.
Curriculum Vitae, including contact information (maximum 2 pages)
Publication list (5 most important publications marked)
Research statement describing also future activities at Aalto (recommended length at most four pages)
Teaching statement (recommended length at most four pages)
Names, positions, affiliation(s) and e-mail addresses of 4-6 referees available to provide recommendations for short-listed candidates
All material should be submitted in English and in pdf format. The application materials will not be returned. Please submit your application through Aalto University's electronic recruitment system no later than March 1
st
, 2020. Link to the application system can be found at the end of the of the job advertisement Apply now. Please follow the general instructions and evaluation criteria for applicants including language requirements and guidelines for compiling CV that are given online
https://www.aalto.fi/en/tenure-track/interested-in-joining-our-tenure-track
. More information about the tenure track criteria are given online
https://www.aalto.fi/en/services/tenure-track-evaluation-criteria
.
Aalto University reserves the right for justified reasons to leave the position open, to extend the application period and to consider candidates who have not submitted applications during the application period.
In Espoo, 13 January 2020
***************
Tenure track in Aalto University is open to talented individuals who have excellent potential for a scientific career. Individuals placed on the Aalto University tenure track for professors have the possibility to advance in their career through regular performance assessments, which take into account their merits in all areas of their scope of duty. Launched only in 2010, the Aalto University tenure track positions have been widely noticed and attracted a large number of international applicants. Aalto University has had the opportunity to recruit top experts as well as young research talents to join the Aalto University community. Read more about the tenure track system of Aalto University at
https://www.aalto.fi/research-art/tenure-track-for-professors
.