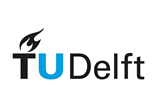 Professor of Delta Urbanism
Department/faculty:
Faculty Architecture & the Built Environment
Level:
Doctorate Working hours: 32-40 hours weekly
Salary:
5334 - 7766 euros monthly (full-time basis)
Faculty Architecture & the Built Environment
The Department of Urbanism in the Faculty of Architecture and the Built Environment encompasses and combines urban design, spatial planning, landscape architecture and environmental modelling. The Department has a global reputation for excellence in research and education. It is particularly well known for the 'Dutch approach' to urbanism that brings together the creativity of design with academic research methods. This 'integral' urbanism enjoys high international esteem in professional practice, research and education.
The Department enables staff and students to advance knowledge of sustainable and fair urban and regional development. We question the relationship between qualities of urban and regional environments with the social, economic and environmental performance of societies, and the wellbeing of citizens. Our graduates learn to take an independent and active role in shaping urban development, but are also critical and reflective, demonstrating an awareness of both the potential and limitations of professional interventions. We explore critical questions of urbanism in the Netherlands and with partners in many other countries, but always with sensitivity to local conditions and cultures.
In a 2016 research assessment conducted under the Dutch Standard Evaluation Protocol, the Department's research programme was assessed as 'world leading/excellent' in 'research quality' and 'social relevance', and 'very good' in viability. TU Delft is ranked third in the world for architecture and the built environment in the QS World University rankings (2017), and second in the world for urban planning in the University Rankings of Academic Performance (2016-17).
Job description
The Faculty of Architecture and the Built Environment at TU Delft invites applications for the post of Professor of Delta Urbanism. This is a new position in a field where the University has built a strong reputation, particularly through the work of former Professor Han Meyer in the Department of Urbanism, with support from the inter-faculty initiative Deltas, Infrastructures and Mobility. The post offers a unique opportunity for an outstanding candidate to develop research and education that addresses the urgent challenge to create more sustainable, and resilient deltas respecting the critical relations between urbanization, flood defence, water management, agriculture and ecosystems.
TU Delft has for many years played a central part in the drainage, security and spatial design of the Dutch Delta, for example in the Zuiderzeewerkeni (1891) and the Delta Program (1956). Today TU Delft has a leading role investigating and advising on delta conditions around the world. The Professor will strengthen this work taking an integrated approach combining urban and economic planning and design, hydraulic engineering and environmental planning. The professor will be able to explain and promote the paradigm shifts in delta urbanism from 'fighting against water' to 'building-with nature'; and from top-down design and planning to more indicative and inclusive approaches.
The Professor will work across the Faculty and University drawing on the extensive capacities in urban design, spatial planning, hydraulic engineering and environmental sciences. The challenge is to refine and develop practicable and theoretically informed design-methods that are able to deal with uncertainty and adaptation, linking short-term interventions with long-term strategies. At the heart of the task is the mutual relations between research, education and professional practice. Thus, candidates may be currently engaged in professional practice but with experience of the opportunities and demands of the academic environment including teaching and PhD level research, or they may be academics with a strong interest and experience in professional practice at the international scale.
The Professor will bring an international and cross-cultural perspective to bear on the subject but with awareness of the Dutch approach to urbanism and its relevance in other cultural settings. All professors play a critical role in academic leadership and management, and contribute to the very effective cross-disciplinary collaboration that is a hallmark of the Department.
Requirements
The following qualities are expected:
academic education in a relevant area, with a design orientation and/or vision;
experience in research in relation to design, demonstrated by a doctoral degree or exceptionally, equivalent academic achievements;
a track record of research projects in the field demonstrated through publication;
experience in the practice of water-related issues in relation to urbanisation;
an active national and international network;
experience of teaching;
experience in, or demonstrated potential, in supervising PhD candidates;
academic and/or practice experience in urban design, landscape architecture, spatial planning or other closely related discipline;
understanding of leadership in an academic setting, and sensitive and inclusive people management skills;
effective team-worker with an open attitude to interdisciplinary collaboration;
outstanding spoken and written communication skills in English, particularly the ability to communicate complex ideas clearly to students and external partners, and (if necessary), a willingness to learn Dutch within a reasonable timespan.
The Professor of Delta Urbanism will appointed to 1.0 FTE for an initial period of five years. A smaller appointment would be considered.
Conditions of employment
TU Delft offers a customisable compensation package, a discount for health insurance and sport memberships, and a monthly work costs contribution. Flexible work schedules can be arranged. An International Children's Centre offers childcare and an international primary school. Dual Career Services offers support to accompanying partners. Salary and benefits are in accordance with the Collective Labour Agreement for Dutch Universities.
TU Delft sets specific standards for the English competency of the teaching staff. TU Delft offers training to improve English competency.
Inspiring, excellent education is our central aim. If you have less than five years of experience and do not yet have your teaching certificate, we allow you up to three years to obtain this.
Information and application
For more information about this position, please contact the Urbanism Department Manager Annemieke Klein
A.F.Klein@tudelft.nl
or the Head of Department Vincent Nadin
v.nadin@tudelft.nl
.
To apply, please send a letter of application, including a CV, a list of publications and a statement of research, teaching and leadership with a maximum of 10 pages. Please e-mail your application by 20 August 2018 to Caro Coemans,
hr-bk@tudelft.nl
.
When applying for this position, please refer to vacancy number BK2018/H02.
Enquiries from agencies are not appreciated.