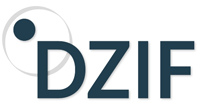 Job posting - AMR R&D Hub
In their Declaration from July 7 and 8, 2017 the G20 Leaders "call for a new international R&D Collaboration Hub to maximize the impact of existing and new antimicrobial basic and clinical research initiatives as well as product development"
1
. This Global AMR R&D Hub shall promote high-level coordination and alignment of the existing public and private funding and leverage further investments for AMR R&D initiatives on a national and/or international level. The Global AMR R&D Hub shall become a central platform to provide guidance for governments and non-governmental funders on R&D funding priorities in the field. The scope of the Global AMR R&D Hub is embedded in a comprehensive One Health Approach, comprising human and animal health as well as environmental aspects. Initially, the activities of the Global AMR R&D Hub shall focus on enabling the development of urgently needed products for the prevention, treatment and diagnosis of bacterial infections in humans.
The Global AMR R&D Hub was launched on 22 May.
2
For the implementation of the Global AMR R&D Hub a secretariat with up to five employees (including the position announced below) will start operations on 1 September in Berlin, Germany. Administratively it is established within the German Center for Infection Research (DZIF). We are currently searching for one
Scientific Programme Officer (m/f)
Starting date: September 1st 2018
The secretariat will build up and manage the Global AMR R&D Hub under the guidance of the Board of Members. The secretariat will support the Board of Members on all issues related to the Global AMR R&D Hub, in particular:
Development of a comprehensive work plan for the Global AMR R&D Hub and its efficient implementation and evaluation;
Gathering, consolidation and management of data needed for the work of the Global AMR R&D Hub;
Planning, preparation and follow-up of up to two meetings per year of the Global AMR R&D Hub;
Organization and implementation of expert panels and panel meetings when requested by the Board of Members;
Effective communication between the Board of Members, the expert panels and the secretariat;
Promote understanding, awareness, and use of the Global AMR R&D Hub outputs and work among members and other stakeholders.
Tasks
Contribution to the scientific work of the Global AMR R&D Hub;
Preparation of strategic concepts and presentations;
Organising meetings and preparing relevant documents;
Representing the Global AMR R&D Hub in interactions with stakeholders;
Contribution to effective management of the secretariat, including fulfilling the reporting requirements.
Qualification and Experience
Background in a biological/pharmaceutical/medical field of science or in public health;
Experience in AMR R&D;
Experience with government organisations and multilateral initiatives;
Ability to liaise with, consult effectively with diverse stakeholders;
Highly developed written and verbal communication skills, with the ability to disseminate key messages to diverse stakeholders;
IT literate including Microsoft Office products;
Perfect command of spoken and written English required, additional good command of German an asset.
Personal Specification
Well developed inter-personal skills. Can challenge and influence senior stakeholders whilst building and maintaining relationships;
Willing to work in an international and interdisciplinary team;
Able to work in a flexible and agile way.
Conditions
The position is located in Berlin, Germany. The duration of the contract will initially be limited for three years, with an annual gross salary level matching the German public tariff scheme (TVöD/Bund, up to E14). In addition to the salary, the contract includes health care and social security benefits.
Application
Application documents should comprise a letter of motivation including a description of relevant experience, CV and relevant references and certificates.
Please send your complete documents preferably as a single PDF document (maximum 10 MB) by email to
hr@dzif.de
using the reference number 05/2018. Closing date is August 12, 2018.
DZIF is an equal opportunity employer. Women are particularly encouraged to apply. Applications from disabled persons with essentially the same qualifications will be given preference.
For queries, please contact Dr. Timo Jaeger (Tel.: +49-531-6181-1152,
office@dzif.de
).
1
https://www.g20germany.de/Content/EN/_Anlagen/G20/G20-leaders-declaration.pdf?__blob=publicationFile&v=11
2
https://www.bmbf.de/files/PM%200522-041%20Global_AMR_Hub_engl.pdf